The magnificent Sree Veera Hanuman Temple, located in the heart of Jalan Scott, Brickfields, Kuala Lumpur, Malaysia.
Sree Hanuman Temple has a rich and purposeful history spanning over 100 years. It was established in Brickfields, near the banks of Sungai Klang, where the Malaysian Blind Association and Methodist College intersect. Originally, it served as a Muniswaran temple, offering a place of worship for the early Indian settlers in the 19th century. As Kuala Lumpur grew and developed, a dedicated temple enclave was created along Jalan Scott. Today, the majestic Sree Hanuman Palace proudly stands as the embodiment of the aspirations and devotion of the community.
Whether you seek inner peace or a deeper understanding of Hinduism and Malaysian heritage, this temple is a must-visit destination. Immerse yourself in its serene ambience, marvel at the intricate architecture, and witness the vibrant traditions that have shaped its existence.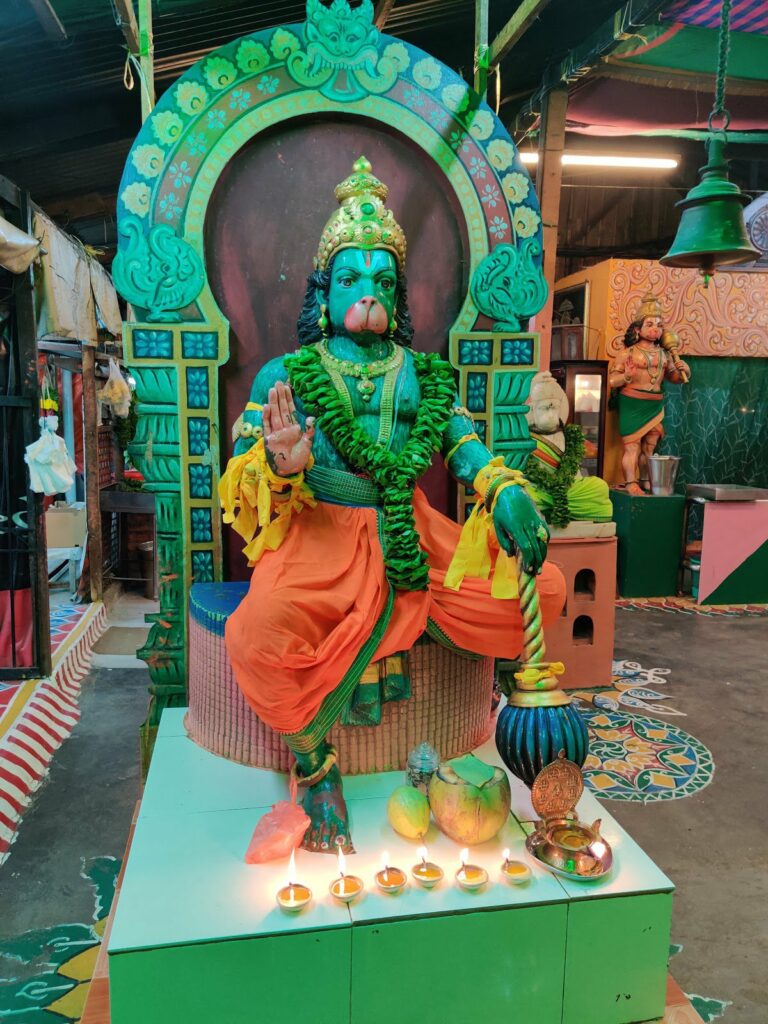 Temple History and Architecture
Sree Veera Hanuman Temple boasts a rich history that dates back several decades. The temple's architecture showcases traditional South Indian influences, featuring intricate carvings, vibrant sculptures, and colorful paintings. The impressive Gopuram (tower) at the entrance welcomes visitors with its stunning craftsmanship.
In the captivating tale of Ramayana, Lord Hanuman, the mighty monkey god, was chosen as a messenger to meet Ravana, the powerful demon king of Lanka. However, upon reaching Ravana's palace, Lord Hanuman was denied a seat by Ravana. Unfazed by this disrespect, Lord Hanuman ingeniously used his tail as a makeshift chair, elevating himself higher than Ravana. Enraged by this act, Ravana ordered Lord Hanuman's execution.
However, Ravana's wise brother intervened, reminding him that it was unethical to harm a messenger. Instead, Ravana commanded that Lord Hanuman's tail be set on fire. As the guards attempted to ignite his tail, Lord Hanuman freed himself and escaped. With his tail ablaze, Lord Hanuman unleashed his mighty powers, burning down a significant portion of Lanka, showcasing his strength and determination.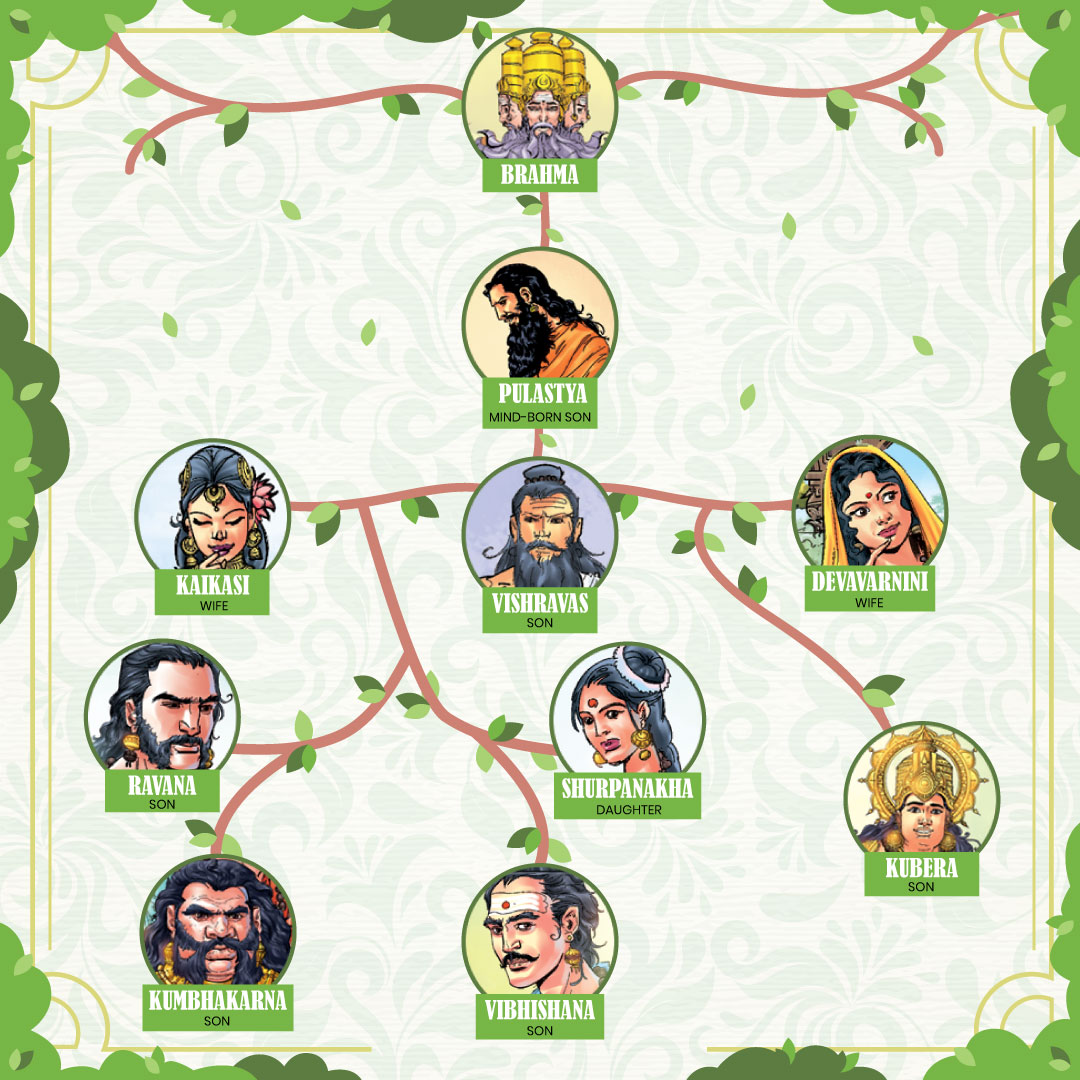 Inspired by a divine vision of Lord Hanuman, Mr. Suresh, the designer of the temple's magnificent 'gopuram' (tower), incorporated elements that reflected this extraordinary tale. In the vision, Lord Hanuman appeared in a formidable warrior pose, with his tail held high. Adorned with razor-trimmed armor, symbolizing his readiness for battle, Lord Hanuman stood as a fearless guardian of this sacred place, always prepared to eliminate evil forces when necessary.
Countless devotees have witnessed the divine presence of Lord Hanuman in the vicinity. A late-night encounter was experienced by a Malay lorry driver who spotted a majestic apparition of a giant monkey, adorned in warrior attire, walking along Scott Road. This mystical encounter serves as a testament that Lord Hanuman is constantly on patrol, protecting this sacred space.
The temple holds great significance for those seeking spiritual recovery from afflictions caused by black magic or evil spirits. Many students also visit the temple before exams, seeking Lord Hanuman's blessings. It is believed that his divine blessings enhance their courage, ensuring their success in examinations.
Step into the remarkable Sree Veera Hanuman Temple, where the tale of Lord Hanuman's bravery and his eternal vigilance come to life. Experience the spiritual power and seek solace in this hallowed place, where devotees find strength and blessings that guide them on their journeys.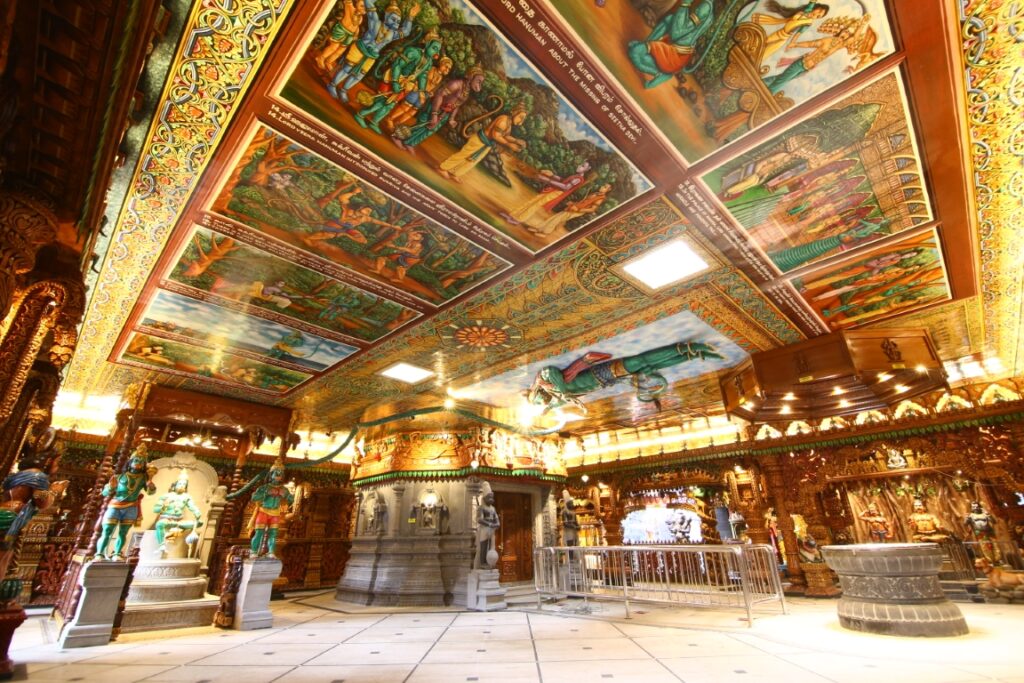 Event
Maha Kumbabishegam at the Brickfields Sree Veera Hanuman performed on Friday, 27th January 2023.
Location and How to Get There
Sree Veera Hanuman Temple is conveniently situated in Jalan Scott, Brickfields, Kuala Lumpur, making it easily accessible for both locals and tourists. Here's how you can reach the temple:
By Train: Take the KTM Komuter train and alight at the KL Sentral station. From there, it's just a short walk to the temple.
By Bus: Various bus services operate in Brickfields. Look for buses heading to KL Sentral or Brickfields to reach the temple.
By Car: If you're driving, you can use GPS coordinates (3.127281, 101.685184) or follow Jalan Scott in Brickfields until you spot the temple.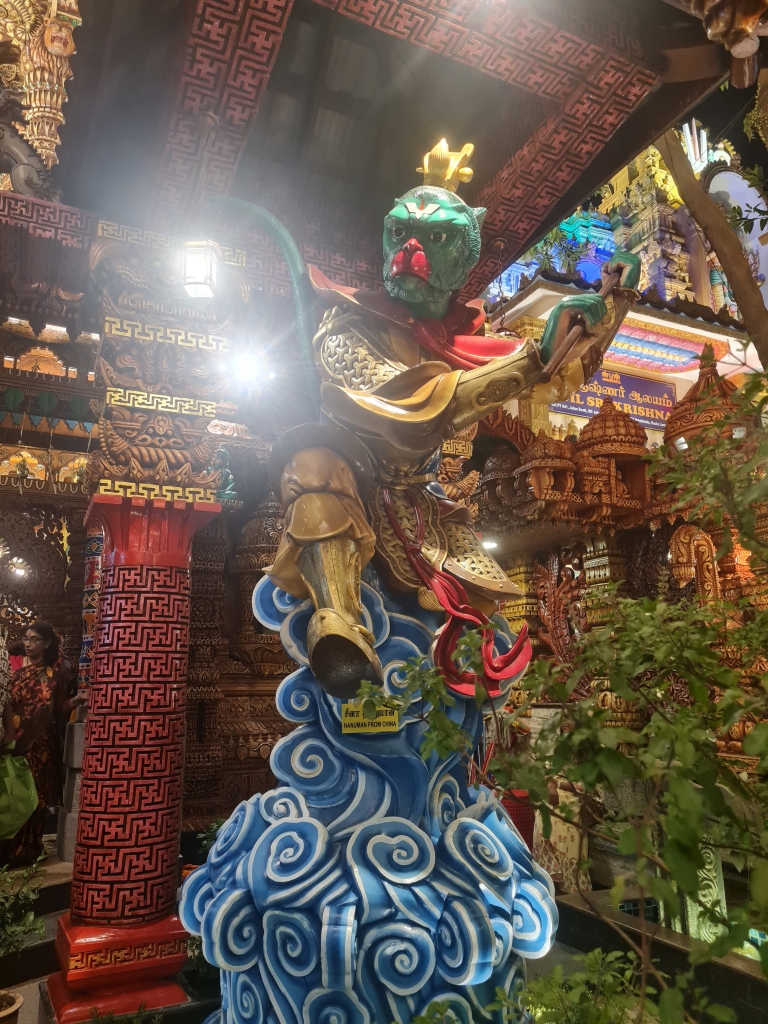 Interesting Facts and Cultural Significance
The temple is dedicated to Lord Hanuman, a prominent deity in Hindu mythology known for his devotion, strength, and loyalty.
Sree Veera Hanuman Temple is renowned for its Navagraha Shrine, a dedicated space for the nine celestial deities representing the planets in Hindu astrology.
The temple hosts various religious festivals, and rituals throughout the year, including the grand celebration of Hanuman Jayanti.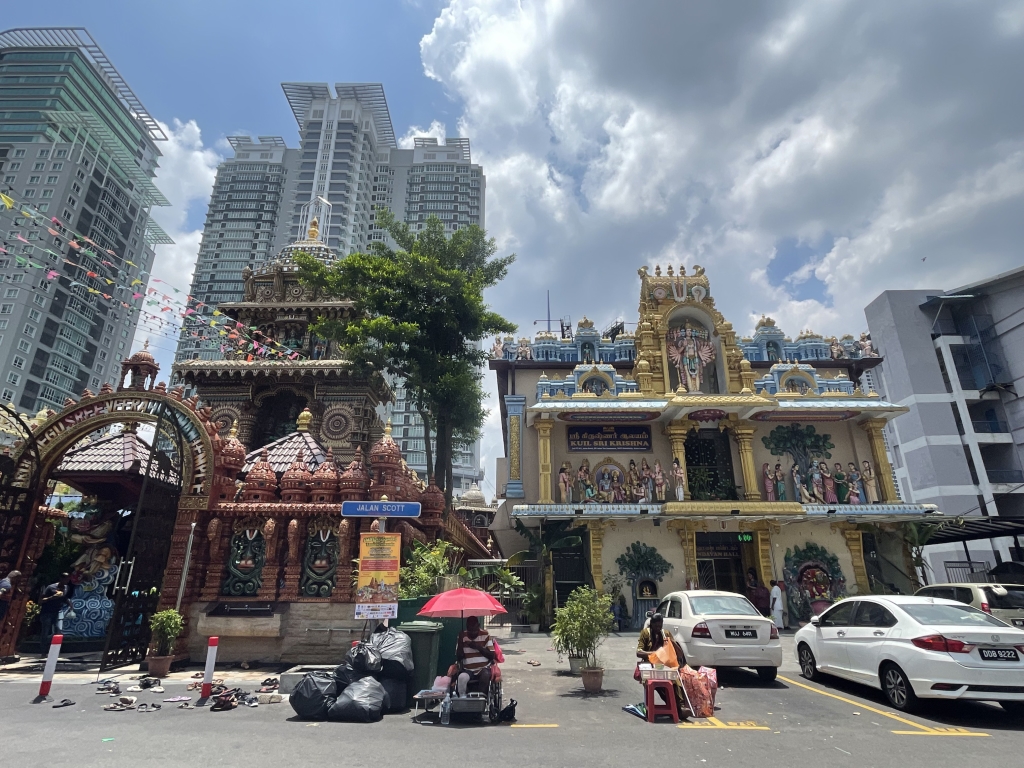 Temple Services and Facilities:
Prayer and Meditation: Visitors can engage in prayer, meditation, and seek blessings from the resident priests.
Poojas and Offerings: The temple offers a range of poojas (rituals) and facilitates offerings to deities for devotees.
Etiquette and Dress Code
To respect the temple's traditions and culture, it's advisable to follow these guidelines:
Dress modestly, covering your shoulders and legs.
Remove your footwear before entering the temple premises.
Maintain a calm and respectful demeanor during your visit.
Nearby Attractions
While visiting Sree Veera Hanuman Temple, you can explore other attractions in the vicinity, such as:
Thean Hou Temple
National Museum of Malaysia
Petronas Twin Towers
Little India, Brickfields
Safety and Visitor Tips:
Always be mindful of your belongings and ensure their safety.
Photography may be allowed in certain areas; however, seek permission before capturing any images.
Stay hydrated, especially during hot and humid weather conditions.
Moovit
https://moovitapp.com/index/en/public_transit-brickfields_anjanayar_temple-Kuala_Lumpur-site_27415810-1082
Timing
Sunday 7 am–12 pm , 7–10 pm
Monday 7 am–12 pm , 7–10 pm
Tuesday 7 am–12 pm , 7–10 pm
Wednesday 7 am–12 pm ,7–10 pm
Thursday 7 am–12 pm, 7–11 pm
Friday 7 am–12 pm 7–10 pm
Saturday 7 am–1 pm 7–11 pm
Sree Veera Hanuman Temple features
Family-friendly
Suitable for groups
Suitable for children