Shri Kedarnath is amongst the holiest pilgrimages for the devout Hindus. It is set amidst the stunning mountain scape of the Garhwal Himalayas at the head of the Mandakini River. Kedar is another name of Lord Shiva, the protector and the destroyer.
The Shivalingam at Shri Kedarnath temple is pyramid shaped and hence is unique among Shiva temples. In the Mahabharat war of 4000 BC, the finest flower of chivalry and heroism perished in the flames of war in a matter of eighteen days. Pandavas were guilty of over drive. They had no honour left and were having nightmares during sleep. It was Lord Krishna himself who advised them to seek the blessing of Lord Shiva. By getting Darshan of the form of light, the Pandavas were absolved of their sins.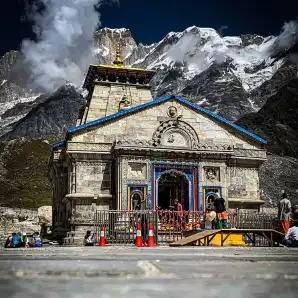 Bhima had fought with bull form of Shiva with maces, so he was struck with remorse. He massaged Shivas body with ghee. In memory of this event, Shivalingam at Kedarnath Ji is massaged with ghee even today. It's mentioned in scriptures that by visiting Shri Kedarnath Ji , sorrows do not come even in dreams.
"Person may leave all his sins having journey to Kedarnath". ~ Vyas Smriti.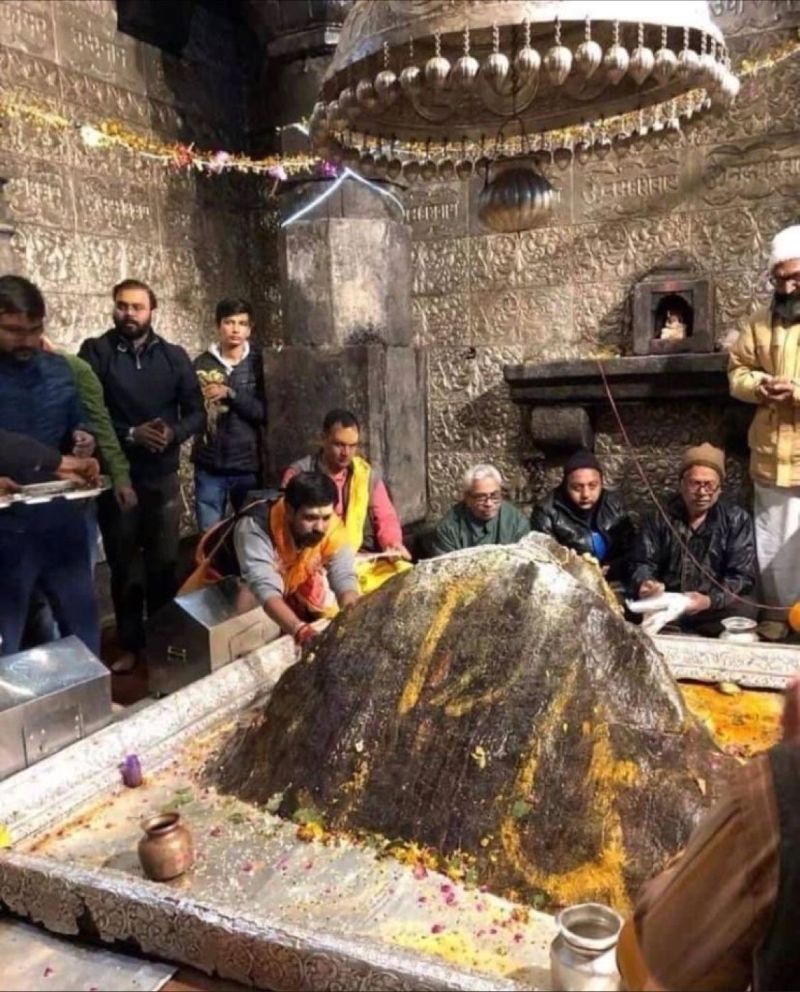 "The person get Shivloka by leaving his body (dead), being Mahaprasthana yatra that is joumey to Kedaraanchal". ~ Shantiparva.
"After taking bath in Kedarkhand and visiting Kedarnath temple in Krishnapaksha on chaturdashi, devotee get rid of all of their sins and get Swarga." ~ Vana Purana.
"Person will get Rudraloka having darshan of Kedar and bathing in Himalaya teertha." ~ Kurma Purana.
"Kedareshwar linga is situated at Himalayas which is one of the 12 Jyotirlinga of Lord Shiva. After visiting Kedareshwar Linga, devotees get rid of all their sins." ~ Shiva Maha Purana.
"Pandavas had asked Vyas ji for remedy for their sins which happened due to Gau hatya and Guru Hatya during the war of Mahabharat. Vyas ji told them to visit Kedarnath to get prayaschit". ~ Skanda Purana.